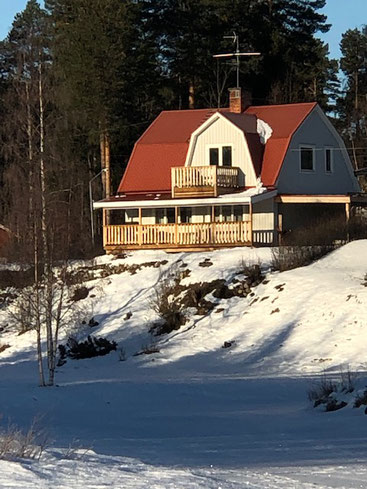 VILLA KURIOSA
This house, we are going to start to rent out in February 2021.
The house has around 100 qm and give room for 4-5 persons. It is build in 1920/ renovated in 2018, and has an incredibly beautiful view over the lake and you can hear the rushing of a small stream that flows right next to the house.
The house is very lovingly furnished and all furniture can be purchased.
This "treasure chest" can also be used as a showroom. 
Gabriella Sievert
SKOGSFEEN
Västansjö 506
84090 Ytterhogdal/Sweden
Mob. +46 70 2502706
Fore more pictures: 
https://cms.e.jimdo.com/app/s0a2eb568090b14ba/p860b75fb84bd9892?cmsEdit=1